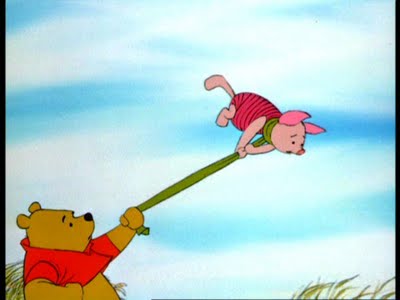 photo from Winniepedia (who knew there was a Pooh Wiki?!?!?)
The past two days have been very blustery in Atlanta. We don't have many really windy days but whenever we do, I think about the Disney film "Winnie the Pooh and the Blustery Day."
The wind howled last night and all the cats were snuggled deep in the quilts (I was too.)
The March
Blogger Girls Block of the Month
was a fun one to make. Here is version one.
And version two.